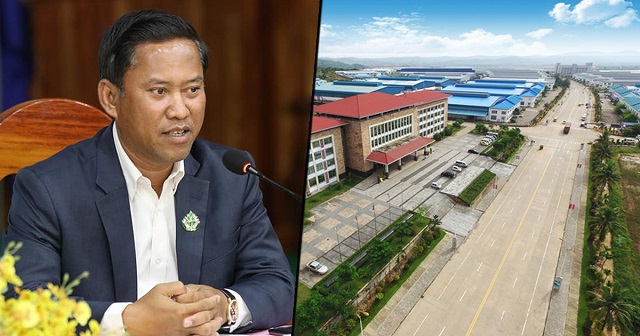 A Chinese firm has invested US$66 million building a new special economic zone (SEZ) on over 67 hectares of land along National Road 44 in Kampong Speu Province, according to the Governor H.E Vei Samnang.
Governor Samnang told Construction & Property Magazine on July 31 that this project is invested by a Chinese firm and currently under construction, with about four or five buildings already completed.
"Upon completion, there will be a total of 20 factories. These factories will produce electronic components, car parts, wire, batteries, among others," said H.E. Samnang.
He added this SEZ project would help create approximately 11,000 jobs for local people.
Kampong Speu is one of the fastest-growing provinces in Cambodia with great investment potential. To date, the province has absorbed hundreds of large investment projects with total investment capital of more than US$200 million. 
Besides, Kampong Speu Governor has also recently revealed that a Hong Kong firm is planning to build a satellite city in Kampong Speu as well. (This news came from Construction-Property.com)